COSTA BLANCA TOP FOR FOREIGN BUYERS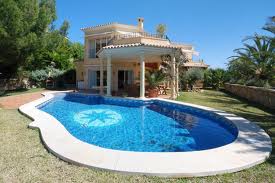 Costa Blanca is top spot for Foreign Buyers
It has been reported in the local and national press that the Costa Blanca is the top spot in Spain for foreign investment. The reports say that almost 40% of sales occurred within the Alicante province, beating the Costa Del Sol.
Speaking in Quesada today a Citrine Spokesperson said "These figures and others we are seeing in the official Spanish agencies suggests that the market is clearly returning and shrewd investors are taking the opportunity to make their purchases in what has always been a popular location for foreign buyers. If vendors have been waiting for the market to improve, then maybe now is a good time to consider contacting Citrine Real Estate to obtain a no obligation free valuation of your property".
Please contact us if you thinking of selling your property, we will be happy to meet you and provide a free opinion on the possible value of your property.