OUR GUIDE: SELLING A PROPERTY IN COSTA BLANCA SOUTH, SPAIN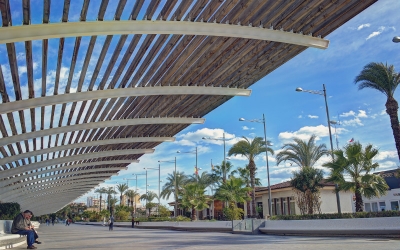 All information contained within these pages is intended as a guide only and should not be considered as authoritative legal, tax or financial advice. One of our Trusted professionals can assist you with definitive answers to your questions.
Please see below a guide check list of documents that are required in order to sell your property here in Spain:-
Original NIE documents
Escritura

(Title Deed)

Cedula Habitabilidad

(Habitation licence)

Last original SUMA bill that you have paid.
Copies of all utility bills for Electric, Gas and Water

.

Certificate from the Community of Owners (if applicable)
EPC Certificate
Please note that if you do not intend to be present in Spain for the signing of your property that a Power Of Attorney will need to be handed over to either your Lawyer or to the agent selling your property on your behalf.
Fees and taxes payable on completion
As a seller you would normally expect to pay:-
1) Plusvalía tax. This is a type of municipal capital gains tax charged by the local Town Hall. It is the vendor who is liable to pay this tax, however both parties are free to negotiate who pays it.
2) Capital Gains tax. This is payable by the seller and the rate and method of collection depends on whether the seller is resident or non resident in Spain for tax purposes. If the seller is resident in Spain then we will advise on a case-to-case basis as to the liability to this tax. If the seller is non-resident then the buyer will pay 3% of the purchase price to Hacienda (Spanish Inland Revenue) on account of the seller's capital gains tax liability. The buyer will then only pay 97% of the purchase price (or balance thereof) to the seller on completion. The seller then has the right to apply for a refund of any balance of the deposited monies that may be due to him after deduction of tax.
3) If the property is mortgaged, and the mortgage is being cancelled on completion of the sale then the costs involved in the cancellation would be payable by the seller.