EPC Certificates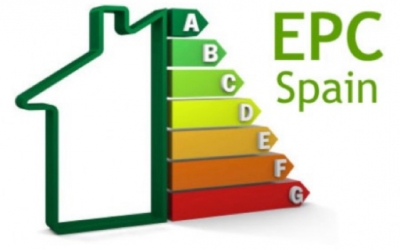 A new law that was approved from June 1 2013 requires that property owners have to provide buyers and tenants with an energy performance certificate (EPC) in Spain. The EPC certificate must include information about the level of energy efficiency of the building so that potential buyers and tenants can compare it with others. The building is given an energy rating from A-G with A being the most efficient and G the least efficient. The report also comes with recommendations on how your property can become more energy efficient therefore cutting down on energy bills and carbon emissions. These certificates will be valid for ten years. The EPC must be obtained for a property in Spain if it is to be sold or rented out to a new tenant for more than four months.
The responsibility lies with the property seller or with the developer in the case of new builds. The original EPC certificate should be presented by the seller when the property is put up for sale and in the case of a rental a photocopy should be attached to the rental contract.
The EPC certificates must be carried out by a qualified technician such as an architect or engineer.
An EPC certificate does not need to be obtained for:
property where a rental contract is signed for less than four months.

property that that has a floor area of less than 50 square metres.

property where there is already a rental contract in place.

buildings that have been purchased for major renovation or demolition.

buildings or parts of buildings that are used for less than four months a year.
Failure to obtain an EPC certificate could result in penalty fines and could also affect the completion of your sales contract.