CITRINE LAUNCHES - CONNECT MY PROPERTY SERVICE FOR HIGH SPEED INTERNET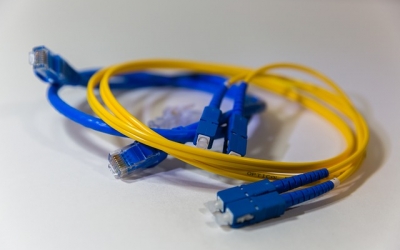 With the growth in internet around the world and advances in technology it is reasonable to expect fibre internet in most major towns and cities. Ciudad Quesada in the Costa Blanca South is one of the unfortunate towns that is not blessed with total coverage with fibre internet.
When the internet first became available to residential clients it was delivered over dial up modems, which were then replaced by ADSL connections delivered over the legacy telecommunications networks. This required a change in the exchange to deliver the increased frequencies of the ADSL connections. However, the maximum speed is around 20 mb download, but more typically 10 mb. In rural areas wireless systems became very popular, but they went up in such numbers that frequency congestion became an issue as they all share the 5 GHZ band. So, the solution is fibre, but the problem here is the cost of installation which is high as a team need to pull cables into every street that requires connectivity. This is further complicated by the fact that Ciudad Quesada is an older town and does not have underground ducts throughout the town. The newer developments around the town, say those built after 2002 will likely have ducts to pull in fibre, but certainly not the older parts of town.
Many of our clients want high speed internet and we have recently conducted some research to try and build a picture of where fibre and wireless systems can be deployed. Disappointingly it is estimated that around only 20% of properties have access to fibre and around 70% to a good wireless connection. For the remaining 30% it is likely that 2mb to 4mb is all that's available.
As part of our commitment to deliver outstanding customer service to our clients we are offering a "connect my property service" where we will use our background in IT Networks to assist in getting you set up with the best possible connection for your property. Working with 3 or 4 of the ISPs in the area we will first establish your internet and television requirements, survey your property, then provide you with a written recommendation for your internet and television. Our expert knowledge of IT networks combined with our relationships with the local ISPs, we can offer a unique service to our clients.